Adding a Custom System Alert to Your Results Page
Find it in the Admin Center: Search.gov Home > Admin Center > YourSite > Display > Search Page Alert
There may be times when you want to add a system alert to your search results page. For instance, during a site redesign, you may wish to inform searchers that your site is in transition.
Use the Search Page Alert feature to add a text message to your search results page, which will appear at all times above all search results, regardless of the query. Enter a title and text for the alert, set the status to active, and hit Save to turn on your alert. The appearance of the alert is not customizable.
See, for example, the custom alert on Defense.gov announcing their migration to a new system.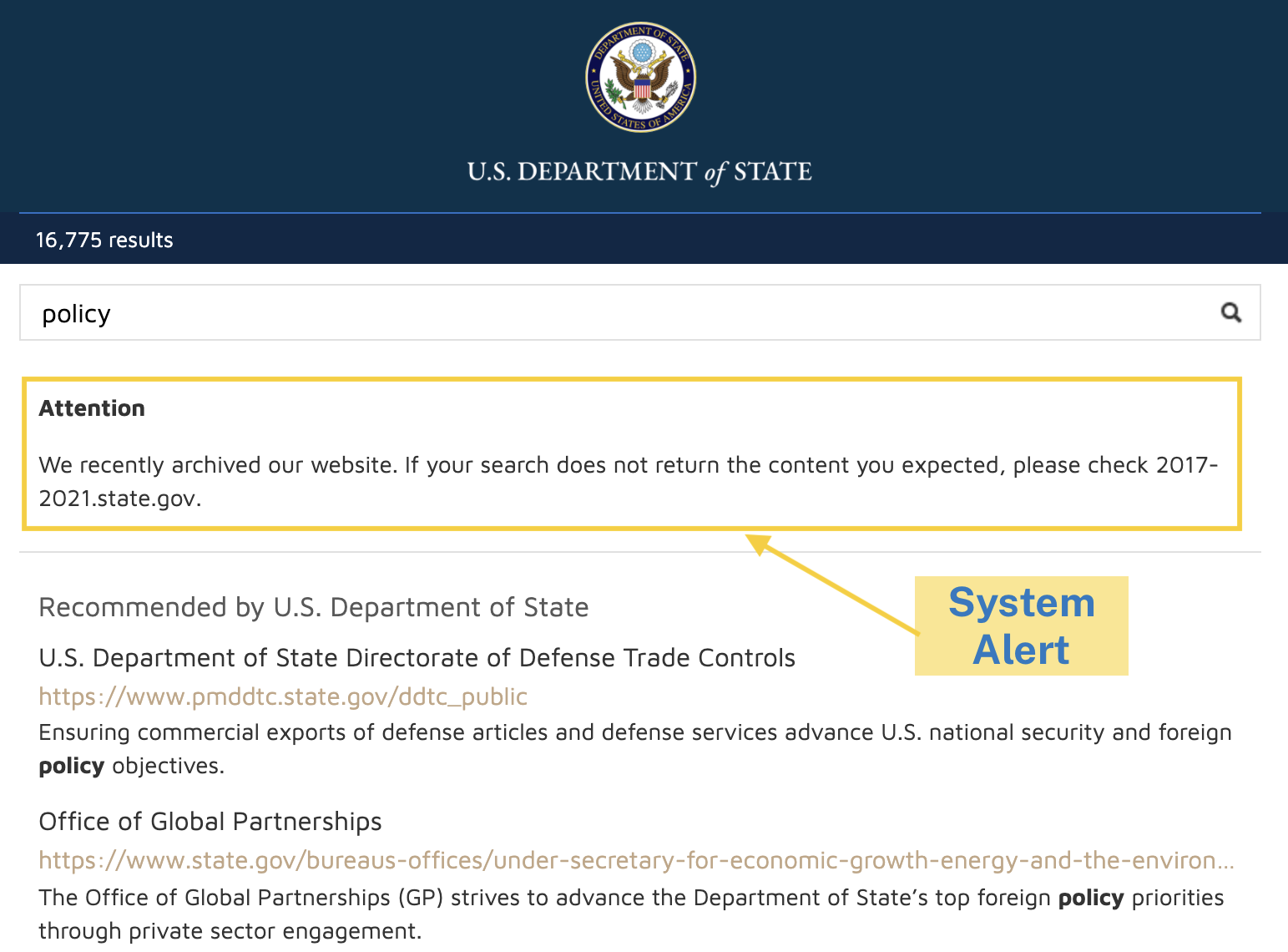 ---
Pro Tip
See also our closely related feature Best Bets, which allows you to recommend individual results or sets of results, which will appear only when a searcher's query matches the text of their titles, descriptions, or keywords.