How to Preview Your Search Results
Find it in the Admin Center: Search.gov Home > Admin Center > YourSite > Preview
As you update your site's display settings, you can preview your search results page before pushing the changes to your live website.
Visit our Admin Center, select your site, and click on the Preview option (the eye icon) in the left-hand menu.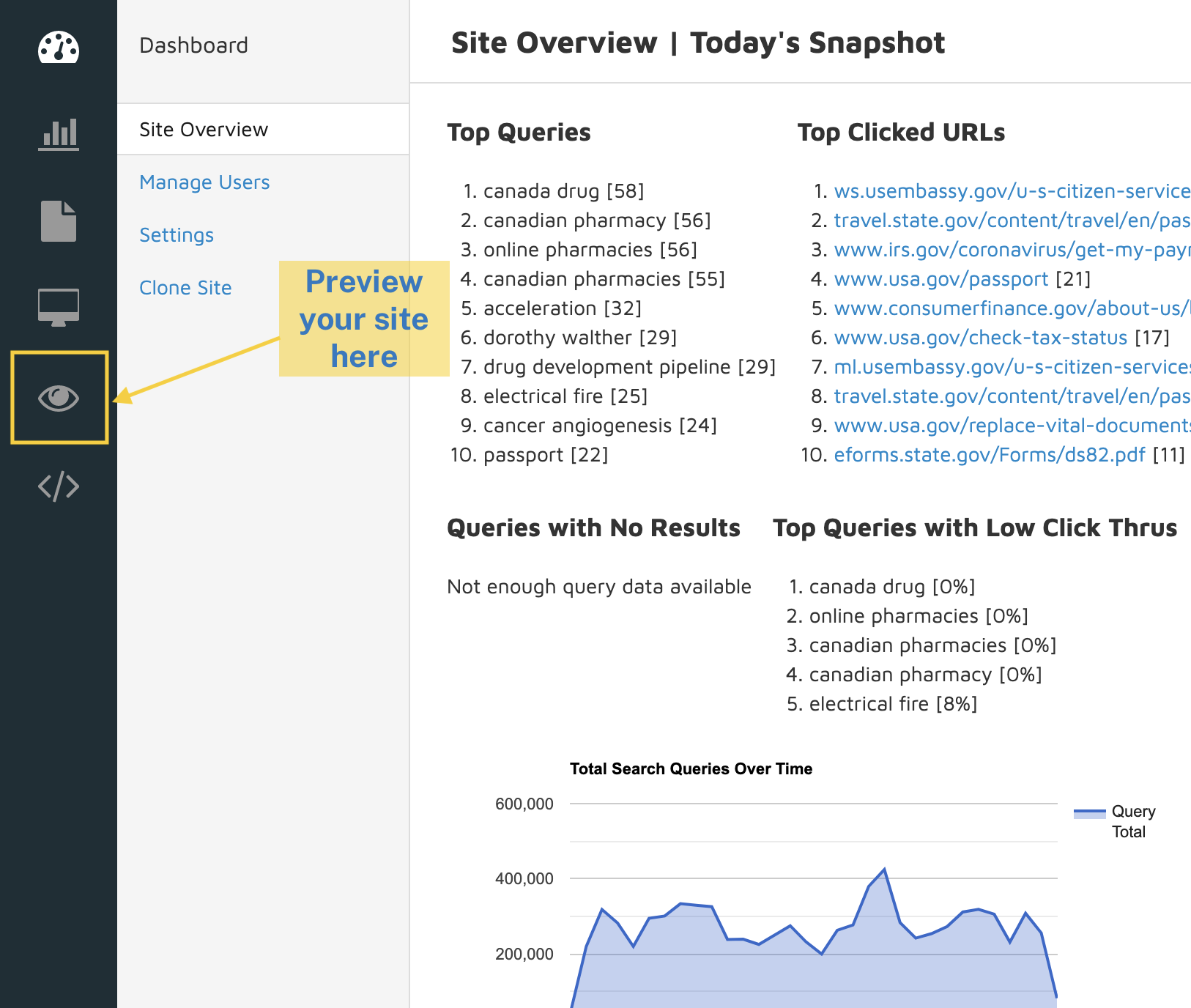 Enter a term in the box to see search results.
---
Pro Tip
You can preview (and share) your search results page by typing https://search.usa.gov/search?affiliate=YourSiteHandle into the address bar in any browser. Your site handle is listed on the Settings page in the Admin Center.