Help Searchers Find Federal Register Documents
Find it in the Admin Center: Search.gov Home > Admin Center > YourSite > Manage Display > Display Overview
Federal agencies publish notices, proposed rules, and final rules in the Federal Register. To make it easier for citizens and communities to understand the regulatory process and to participate in government decision-making, we created the Federal Register module to help searchers find these notices and rules.
This module offers direct access to Federal Register documents. We pull the data from the Federal Register API to provide timely information across all documents.
If you opt to show the Federal Register module, searchers on your site can readily find the notices and rules that your agency has published in the Federal Register, as shown in the sample below for a search on research on sec.gov.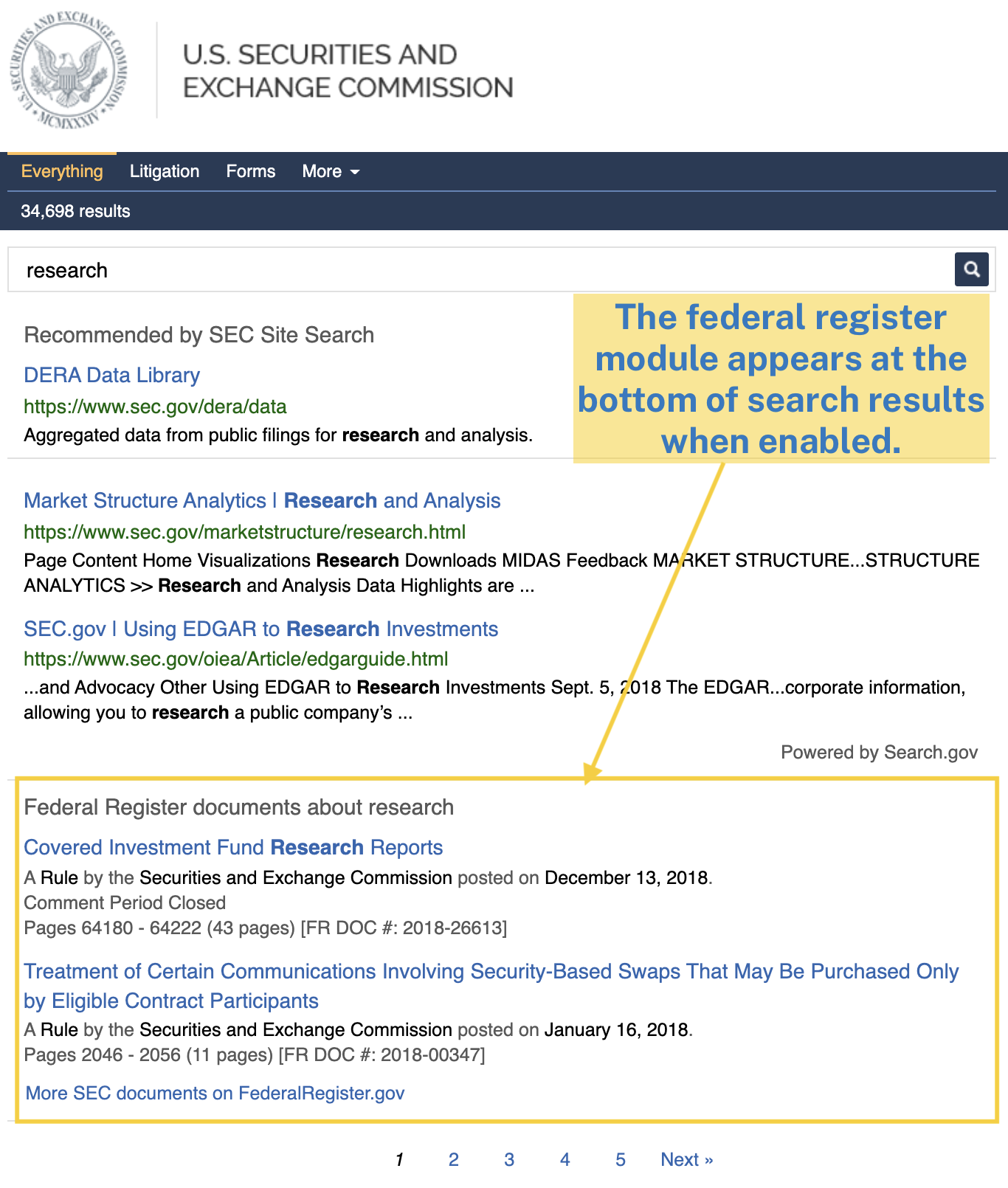 If you would like to show Federal Register documents in your results, but do not see the toggle to turn them on, email us for assistance.